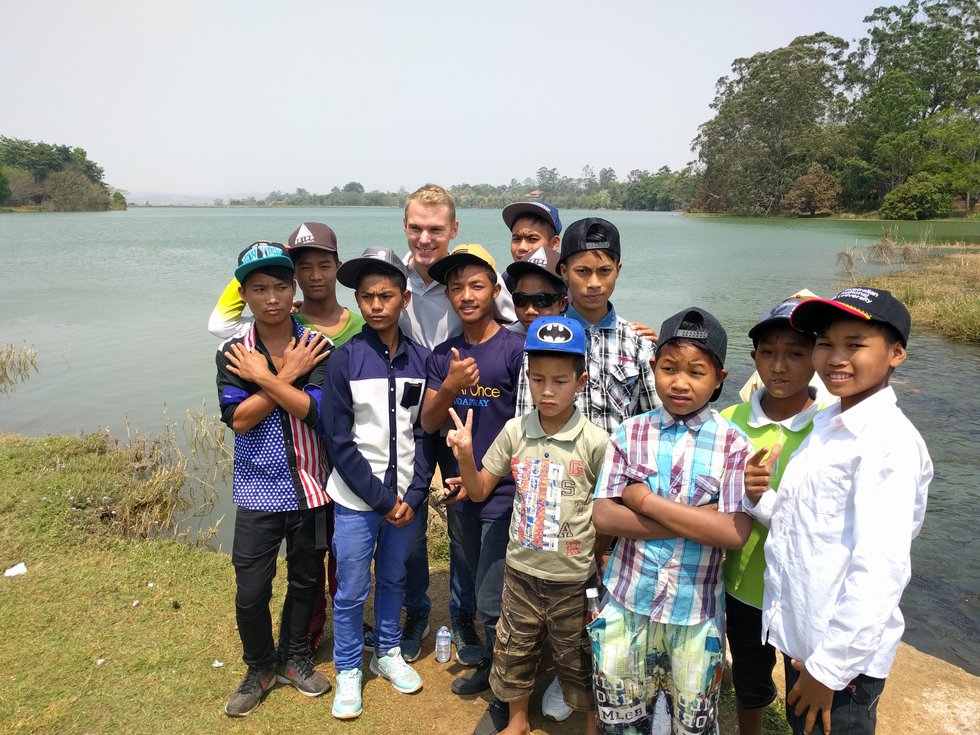 A couple of weeks ago, Dan, Paul Summerville and myself went to visit the Wa Boys home in a town about 5 hours North-East of Mandalay. In short, Central Church provides financial support to a Christian-run home for boys who are at risk of being kidnapped and forced into helping fight alongside resistance armies inside of Burma. Dan and I met 23 incredible young boys between the ages of 8 and 16, and their amazing house-father Hrim Te. This trip was an awesome opportunity for us to see, for the first time, the boys home in all its glory - to see and hear about what God is doing inside the four walls of the Wa boys home. This included going out to a trip into one of Burma's famous parks, where the boys had an absolute blast. Most of them had not been outside of their town in 3 years!
During one afternoon, we interviewed three of the boys and got a look into their lives before, during and after the home. What we got a sense of, was that their lives were hard before the home - they had little or no education, worked long days to help support their families, and had a Buddhist upbringing. Now, they have come to a house with a Christian house father that is kind and loving, a house mother that cooks three delicious meals a day, and a bunch of brothers to hang out with.
I cannot tell you how much I loved going on this trip. I honestly can't explain how much I loved it - how much I loved THEM - and that I had the best time getting to know them. I was so proud of what we have accomplished as a Church for these boys. Often it's hard to get a tangible sense of what our money is actually doing. But Dan and I had the opportunity to see it, meet it and and talk to the difference that it is making in and for these boys lives. I want more than anything for them to know that there is a God that is amazed by them and to go and share this with the towns they came from. Our money is actually allowing boys to escape from potentially horrific lives into ones that are far better. It is allowing them to have safety and security. It allowing them to get three meals a day and to go to school to receive an education. It is allowing them an opportunity to meet their creator and live eternally with Him. What is more awesome that!?
If you don't currently support this wonderful work, but would like to contribute, the bank acc details are
Westpac account BSB: 032 695 Account: 225 850 Please use reference "Wa Boys" so we can allocate correctly.
Many people give a monthly or fortnightly amount.