Gatherings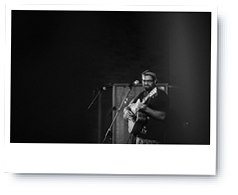 Life is busy and can be chaotic so we focus on keeping our times of gathering together meaningful and intentional. We want to live lives full of space to grow relationships organically with people who belong to our church as well as those who don't. We also realise that it is good to be disciplined in meeting together regularly and creating space in our lives for God to speak to us through others.
Afternoon 4pm first, second and third Sunday of the month: a relaxed family service filled with a selection of singing, conversation, laughter, prayer, sermon, eucharist, cups of tea. Kids are regularly involved in the gathering and we have weekly kids church.
Morning 9:30am first Sunday of the month: a gathering based around spiritual practice. This is a more relective, contemplative church service with worship, practice, eucharist, coffee as the structure. Each month we focus on a different spiritual practice and engage this together. Examples are lectio divina, imaginative prayer, the examen, centering prayer, lament, body prayer. We finish every gathering at the Table of the Lord and are seeking to be a community of people shaped together by spiritual practice, acting for the good of the world.
Wild Church 9.30am, third Sunday of the month: an experimental service!
What to bring: You will need to bring a chair or picnic rug, and an empty cup for communion.
What to expect?: Wild Church will be a place where we gather in the cathedral of God's creation and become still and quiet enough to listen. We will be seeking to lean into the presence, wisdom and love of God expressed through creation, Scripture, poetry, prayers and each other. Each month we'll start all together with some prayer and silence, and then move into a time where you will be free to wander a little and engage with some content we give you as well as the beauty that surrounds us. Then we'll gather back together and share with another person what we felt God comfort/challenge/encourage us with; and then we'll finish with communion. We'll be experimenting in the first few months around what works...but I'm really looking forward to how it all unfolds.
What about kids?: Each month we will have the kids looked after. We will have something for them to try in connecting with God in creation, as well as games and fun activities. However, due to the fact that we'll be outside in unfenced spaces, we recommend that kids under 5 don't come, or if your kids are 'runners' it may be best to give Wild Church a miss. Younger kids are welcome to sit with you in the main gathering, if you are happy to do that. If you have any questions about the kids part of Wild Church contact [email protected]
House Church, fourth Sunday of the month various times and locations a more intimate gathering in peoples homes. Contact the church for more details.
Church Feast, 4.30pm fifth Sunday of the month (when applicable) a way for us to gather as a community with food and stories