Youth and Kids
Whenever we're gathered in our building we have a kids program.
We want our kids to have fun, enjoy church, feel like they belong, learn about Jesus and develop an age-appropriate spiritual life. And this is what we attempt to do on a Sunday. The content of our kids church focuses on Jesus, belonging, spiritual practice, games and food.
We also have a youth group which runs most Friday nights from 7-9pm during the school term.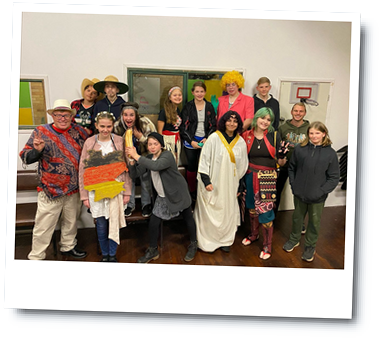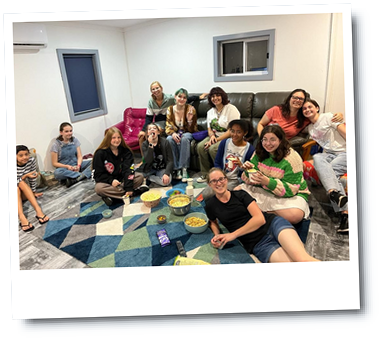 From one of our young people....
What do you enjoy the most about the youth group?
I enjoy the friendship between all of us young people and the games that we do each week. I also enjoy the talks, questions, and conversations that go on during the fifteen-minute talk we have.
Each week someone from our church comes and shares a bit of their life story and faith. What wisdom or interesting things have you learned from this?
I have recently learned and heard about many miracles and signs that certain adults have experienced. I have learned about social and emotional events that people have gone through, and how Jesus and God have helped them through. I have also heard about hard and struggling situations that people have gone through and how they helped others or God helped them help others through those hard times.
What do you want our church to know about what it's like to be a young person of faith?
Coming to youth group has opened my mind to many different ways you can experience God's presence. I think I would want the church community to know that our youth group is a very supportive, fun, and friendly group of young people, who get together nearly every Friday, to have fun, learn about God and make memories.